HYPE: MUSIC RUN BY AIA - LIVE THE BEAT
Sunday, 27 March 2016 20:36
No run is complete without music in your ears to nudge you forward to the finishing line. The Music Run is back this year with louder and more heart-thumping beats on 23 April 2016 at Sentosa. Runners can ditch the headphones and run to the 120 concert speakers dotted along the 5k run. Designed specially for this year's run, each 1k zone along the running course will pump 150,000 watts of music known as 'The Sound Track' with different music genre for different music zones - rock, pop, old school, hip hop and dance.
For a start, the music experience starts from the moment runners sign up for The Music Run, the opportunity to pick the music they want to listen to during run by voting online for their favourite hits at on The Music Run's digital music partner, Spotify®. The most popular songs with the most number of votes will make it to The Music Run official soundtrack.
While most of the fun runs originate from the US, The music run started in Asia in 2014 and expanded throughout the region before crossing over to Europe and the US. This phenomenal music and fitness wave has won over many fans worldwide from Los Angelos to Bangkok, Hamburg to Singapore. Making it the one of the fastest-growing fun run events globally, from just 4 races in 4 countries with 35,000 runners two years ago, The Music Run is set to hit 40 cities in 18 countries and over 350,000 runners this year.
Zones to watch out and get ready for:
- AIA Rock Zone - Harley Davidson biker photo moments
- Pop Zone - psychedelic Candyland theme
- Old School Zone - pop star lookalikes and doppelgangers of old school bands and singers
- AIA Hip Hop Zone - Grafitti Wall
- W Dance Zone - DJ Deck photo booths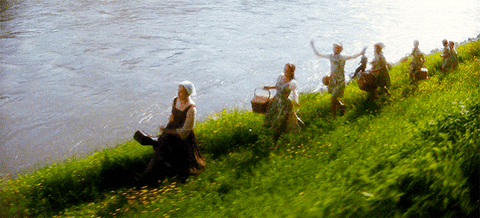 Activities at Music Village:
- Silent Disco where Music Runners can continue dancing to a live DJ set through wireless headphones
- Giant Inflatable Slide
- Games and Interactive activities at WOOBAR mobile booth
- Live performances by local band The Sam Willows
- DJ Sets - Sam Withers.
To register for The Music Run, please visit www.themusicrun.com.sg
P.S Registration starts at SGD 50 and two children aged five and below can run for free with an accompanying adult.
Writer: Katherine Sng
I am a single mother living in Singapore. I am an advocate of living a healthy lifestyle through exercise; eating right; keeping a positive and youthful outlook of life; and, to live vicariously while you can. When not spending time watching my son, Bubba grow, I am catching up on the latest news and entertainment gossip. I firmly believe that empowerment is possible for anyone, as long as they believe in themselves and the people around them. Chck out: BubbaMama.com
MORE FOR YOU