U.S "ELECTRIC FOAM 5K" GOES OUT OF BUSINESS AND WHAT IT MEANS FOR SINGAPORE
Wednesday, 19 June 2013 00:00
In a recent article shared by Runner's World, the U.S company, "Electric Foam 5K" goes out of business. Yes, that company which organizes foam filled routes and electric music highlights in the US of A is calling it quits after its new series was marked by cancellations and unmet expectations. Just like the tiki-taka of football, perhaps the run of novelty runs is coming to an end. Or is it not?
With the likes of Colour Run, Electric Run, Zombie Runs, Foam Run and "those other non-traditional races" happening in Singapore over the past few years, one can safely say that these novelty runs are indeed becoming a trend (or hype) for both the running community and the people who just want to join because their friends jio them too.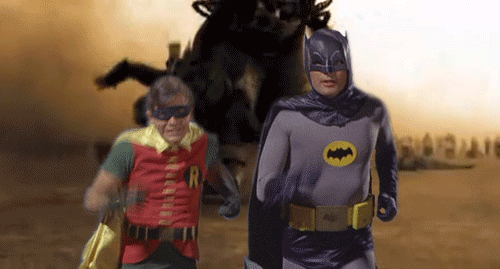 Having said that, obstacles-themed races like the Men's Health Urbanathlon, Lion Dash, Commando Challenge etc, targetting those who are a little more active and looking to boost their ego in the office, are also a refreshing change in the field of "non-traditional runs". Climbing over containers, crawling in the mud, stepping over tons of tyres and other obstacles seemed to give the runners (mostly men) the opportunity to re-live their NS days, less the screaming from their sergeants.
Yes, they may join the SAFRA Singapore Bay Run & Army Half Marathon which is giving up to 75% DISCOUNT for NS men and ORD personnels. But if you do not want to see your ex-RSM or Commanding Officer or worse - run along East Coast Park or Nicoll Highway or Marina Bay or F1 Pit yet again, these paid SOC-like runs are for you.
WHY (the increase in people joining such runs)?
I mean, seriously, who the hell likes to run in East Coast Park or Nicoll Highway or Marina Bay or F1 Pit in EVERY. SINGLE. PAID. RUN. People who do that either have (1) Loads of money to burn besides their calories, (2) Is suffering from short-term memory loss or (3) Have loads of money to burn besides their calories.
If I truly loved running, I could run anywhere (legal) in Singapore FOR FREE and not having to pay obscene amounts of money for 2 tees, a medal, couple of bananas and an unlimited supply of isotonic drinks. Oh wait, that kinda sounds good. BUT thing is, the introduction of zombie-themed and whatever runs injected some life into the stagnant, routined, dead lifestyle of most Singaporeans youths and adults alike. And BAM! thats why throngs of people are willing to part with $70 for such runs.
WHAT (do people like more)?
In a recent US study and research done by Active.com (because we can't afford the time, money or manpower to do so), 53% of the 1200 people surveyed have done the mud & obstacle kinda races. Understanding Singapore and its tendency to not be original in ideas, these dirt and grime races are and will probably be the next big things to hit our tiny island too.
As much as fitness is concerned, more and more Singaporeans are recognizing the need to be healthier and hitting the gyms, going for Zumba classes and such. Thus no matter how much one might not be in the running bandwagon, these obstacle races would serve as a part of a fitness person's "TO-DO" list because it provides justification for having bigger muscles. Even if it means travelling across the border to run in mud.
WHERE (do I see novelty runs in the future)?
Novelty runs will still be popular in Singapore in the next couple of years. The market is growing exponentially at the moment thanks to the strawberry generation of youths who would psycho their peers to joining runs featuring DJs and club-like atmosphere as a pretext to "keep fit". But really, its more of an excuse to "go experience clubbing" with friends...and stay up late at night.
Despite all that, going back to the main topic - non-traditional runs in Singapore have got to improve their game and constantly bring something new to the table. The thing about Singaporeans is that we are suckers for something new. New phone. New condo. New car. New Hello Kitty McD set. And anything that is deemed old and boring will be chucked one side for another. Based from experience, I have had friends who ditch traditional 5K/10K runs for these non-traditional ones even if it means not running much.
Such runs are interesting no doubt with its fancy light shows and pretty and handsome running models fronting their posters. It gives ugly people a sense of belonging to a fitness community who prides itself on cardio cardio cardio. The problem with fun runs, and I mean FUN RUNS (not the mud/obstacles/adventure kind), is that all they can sell is the glitz and glamour of one's face paited during a run while DJs blasting club mixes in the background.
Non-traditional runs like these have no health benefits. No one takes note of their time. And of course, no sense of accomplishments (other than the fact that you had a selfie with a hot English babe). All you have to do is pretty much nothing physical and simply enjoy the sights and sounds ala River Safari.
Not to mention some of these races are in its infancy stage in Singapore and complains of baggage problems and less than satisfactory "fun zones" are expected. People actually pay $70-$120 for a 5km run! So the entertainment and post-run activities had better be great too. Not being a spoilt brat or a kiasu Singaporean but such "no achievement unlock" kinda runs have got to live to its posters/claims at least.
However, how long can we stand another fun run at one of the clichéd routes in Singapore? I would have to give it another 5 years before the boredom kicks in and people are looking beyond getting splashed in chalk/paint.
Despite all that is said about running, at least we have a community which is growing and gunning towards healthy living. Hurrah to higher standards of living! And Majulah Singapura! Here's to more insights, thoughts and updates on our local sports scene!
LIKE us on Facebook HERE for more sporting and fitness updates!
MORE FOR YOU